The Virtual Reality Promise 2016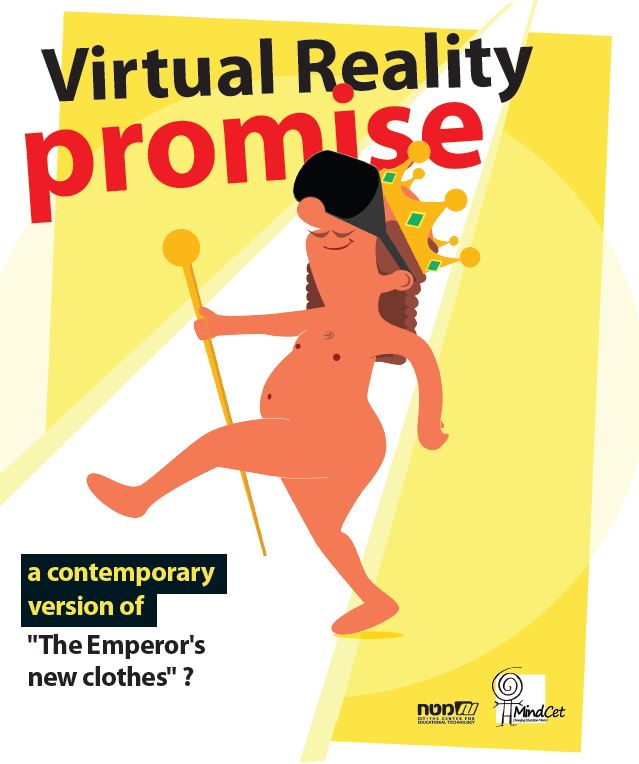 The cover portrays Hans Christian Andersen's tale about an emperor whose convictions define what he sees. Being fooled by false weavers that he is wearing clothes invisible only to the stupid and incompetent, he sees clothes that do not exist.
The metaphor deriving from this tale from the 19th century takes us to today's technological promise of experiencing any fantasy as reality – of tricking our brains to believe that we see, touch, and are experiencing a tailored reality.
On our cover, the emperor's conviction is not triggered by witty swindlers, but by a well-designed virtual reality headset. Danny Zavaro's drawing leads us to reflect about the power of this new technological product currently invading our forums and markets.
For this issue of EdTech Mindset, we invited experts from different fields to provide their perspective of the rapidly growing Virtual Reality trend (expected growth of 2,400% on devices delivery in 2016, according to Int'l Data Corp). Professors, researchers, gamers, entrepreneurs, educators, developers and publishers help us understand the virtues and challenges being offered by the developers of virtual environments. As well as, what impact will this technology have on education and learning in general?
Hoping it will interest you and challenge your convictions – see here to download the entire issue.