How Human Can ChatBots Be? 2018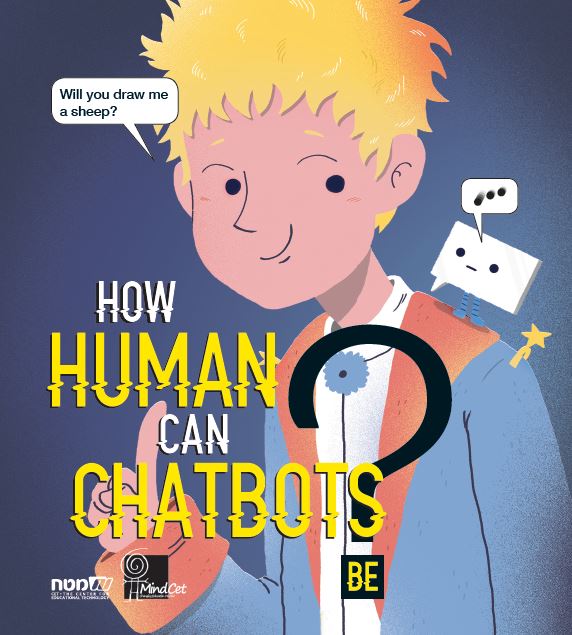 "If you please – draw me a sheep…"
When a mystery is too overpowering, one dare not disobey. Absurd as it might seem to me, a thousand miles from any human habitation and in danger of death, I took out of my pocket a sheet of paper and my fountain-pen. But then I remembered how my studies had been concentrated on geography, history, arithmetic, and grammar, and I told the little chap (a little crossly, too) that I did not know how to draw. He answered me: "That doesn't matter. Draw me a sheep…" But I had never drawn a sheep. So I drew for him one of the two pictures I had drawn so often.
(Excerpt from "The Little Prince" by Antoine de Saint- Exupery, first published in 1943).
How would a bot react to the same request? Does the comparison of human and bot reactions matter? Apparently, it does, and very much so.  2017 headlines have been marked by this concern, expressing, maybe, a much deeper one – our place in this overwhelming changing world.
During the above conversation between a lonely pilot who has just crashed and a surprising little chap, dressed like a prince, one can imagine the different feelings the pilot experiences in his attempt to satisfy his demanding interlocutor. Creativity, imagination, affection, empathy, responsibility, all blend together in order to respond. The development of this conversation, through the exercise of all possible variations of responses, followed by the emotional reaction of the Little Prince, is where Saint-Exupery brings to the reader the build-up to this very special relationship – a relationship that will lead the plot and prompt us to understand and fall in love with the Little Prince through his intellectual and emotional discoveries.
Would a bot allow for a similar relationship development? Would the efficient bot's answer, most probably a picture (or a few) of a sheep, enrich or limit the exploration underlying this interaction? What would this entail in terms of both interlocutors' understanding of each other, and of the world around them? One of the main added values of computerized responses we all praise is exactly the capacity to provide precise content. However, how would that affect the conversation development in terms of allowing the interlocutors to explore imprecision in order to acquire a deeper understanding not only of the meaning of the query, but also of the value of the response? Isn't this exercise an essential learning development?
These are questions at the heart of the pedagogical use of chatbots.
"Chat-Bots" have been expanding throughout all other industries, for obvious reasons. Chat – There is no doubt about the power of text messaging in the communication preferences and habits of today's youth. One can even refer to "talking" as becoming obsolete. Bot – Furthermore, there is also no doubt that the discussion about human vs. machine is starting to lose relevance due to the emergence of new entities that range across the entire spectrum (from all-human to all-machine) in order to fulfill new communication needs – entities naturally incorporated by the new generations' interaction with the environment (examples are mentioned in different articles of this issue).
For this issue of EdTech Mindset, we chose to chat with leading experts exploring ChatBots and learn about their visions, in order to help us understand this new medium and its educational potential.
I hope that our endeavor will spark your curiosity and inspire you to explore and develop the alternatives called for by an educational world craving for renewal.